Kids Shoes Boys: The Perfect Fit Every Time
Finding the perfect pair of shoes for your little boy can be a daunting task. With so many different brands and styles to choose from, it can be hard to know where to start. In this blog post, we will discuss some of the best boys' shoes for kids and provide tips on how to find the perfect fit every time!
If you are looking for kids shoes boys then visit The Whaley Center. They have a great selection of shoes for boys. In Whaley Shopping center you will find Once Upon A Child, which is a brand that offers a wide range of children's shoes and accessories at affordable prices.
When it comes to finding the perfect pair of kids shoes boys, there are a few things you need to take into consideration. First and foremost, you will want to make sure that the shoes fit properly. A good rule of thumb is to measure your child's foot and then compare it to the size chart on the shoe box or online.
It is also important to note that not all shoes are created equal. For instance, some shoes are designed for indoor use while others are made for outdoor activities. So be sure to choose the right type of shoe depending on where your child will be wearing them.
Finally, always try on a few different pairs of shoes before making a purchase. This will help you find the perfect fit and ensure that your child is comfortable in his new shoes.
Once Upon A Child Fayetteville NC
Once Upon A Child has a wide variety of boys shoes at great prices. We have everything from sandals to sneakers, and our selection changes regularly so you can always find the latest styles. Plus, it is a thrift store so you will be able to find some great deals on shoes for your little one.
We know how daunting the process of finding the perfect pair of shoes for your child can be, so we are here to help. Our staff is knowledgeable and always happy to offer advice. And if you have any questions, please don't hesitate to contact us.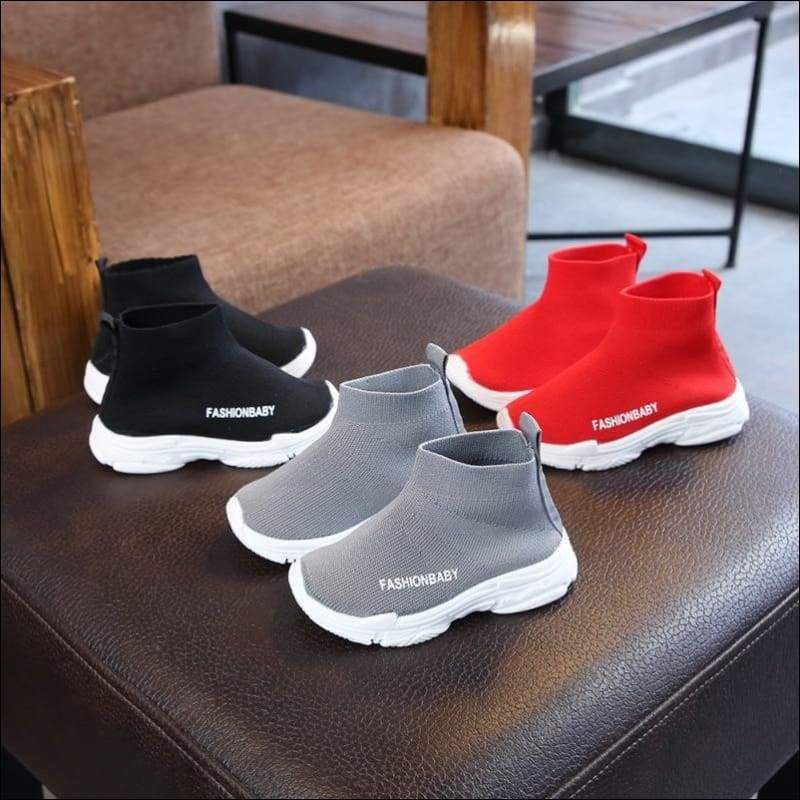 -Finding the right type of shoe is important
depending on where your child will be wearing them. For example, if they will mostly be indoors then a light up sneaker would be ideal. If they will primarily be playing outside then a sturdy sandal or sneaker would work best.
-Make sure to try on a few different pairs before making a purchase
to ensure that the shoes fit well and are comfortable. You don't want your child complaining about their new shoes every day!
-We have a wide variety of sizes available so there is sure to be something for everyone.
For infants and toddlers, we recommend starting with our mini shoes or sandals which are perfect for little feet! If you're looking for some fun summer footwear then look no further than our crocs range – they come in over 20 colours so it's easy to find one that matches your child's personality. We also stock kids' trainers from brands such as Nike Air Max and Adidas Origraffi Kids Trainers if they need something more practical but still want that cool factor!
You can visit The Whaley Center to find the perfect pair of kids shoes boys for your child. We know that finding the right fit is important so you can count on us and visit us today!
Different Types Of Kids Shoes Boys
You may find different types of kids shoes boys, depending on where you go. Some kids may prefer a pair that has more support than others do, so it's always good to know what type will work best for your child's needs!
Kids' Sneakers: These are great because they can be worn anywhere and in any situation; whether at school or out playing with friends these sneakers come equipped with plenty of features including breathable mesh uppers which help keep their feet cool during hot summer days while also providing some cushioning as well
Kids' Sandals/Flip Flops: Kids sandals are perfect when going on holiday or just having fun around the house during those warmer months. They're lightweight enough not to weigh down little legs but still provide plenty of support and protection from the sun's harmful rays.
Kids' Boots: When the colder weather starts to set in, kids boots are a must-have! They'll keep your child's feet nice and toasty warm while also looking stylish at the same time – perfect for everything from school to playtime.
There you have it – some of the best types of shoes for boys that will make sure their every step is a comfortable one. So what are you waiting for? Start shopping today!
If you are looking for shoes which has cars and trucks on them, then you are in the right place. We have a wide range of styles which will suit any child's taste from toddlers all the way up to teens! Our selection includes everything from casual sneakers that feature popular characters like Lightning McQueen or Speed Racer; trendy high tops emblazoned with images such as cars and trucks printed on – these come complete with stylish laces too! They're perfect for those cooler months when you need something warm but still want it cool enough not to weigh down your feet during warmer weather conditions.
Sell Kids Shoes Boys
If your kid has outgrown the shoes then you can always sell them online. You can take them to The Whaley Center and they'll give you a fair price. Make sure the shoes are gently used because we can only take such items.
We wish you all the best with your new pair of kids shoes boys! We hope this blog post has helped you in some way shape or form.