The Whaley Center – A Best Shopping Center Of Fayetteville NC
The Whaley Center is a thrifty shopping center in Fayetteville, North Carolina. Have you ever visited a consignment store? If so, you will be pleased to learn that Whaley Center has three of the area's finest consignment shops. You may purchase well-known brands at fraction of price from Once Upon A Child, Clothes Mentor, and Plato's Closet.
Visiting any of these thrift stores will defiantly make your shopping experience better, as in these stores you can find clothes, furniture, shoes, hats, and all the other accessories imaginable in one place.
If you've never been to a consignment store, we'd like to offer you a personal recommendation: you're missing out. You may save a lot of money by making these stores your regular shopping destination. You can find many items from renowned brands like Adidas, Nike, Cherokee, Ann Taylor, Avenue, Calvin Klein and many more which will be discussed further.
You may also discover everything one might need for living under one roof, from furniture to toys and all the other necessities of life, by purchasing from consignment shops. Recycling is a wonderful method to protect our planet since it reduces waste while providing many useful products. Reusing and acquiring used goods not only saves money, but it also helps to conserve the environment.
Everybody probably know this already but we would like to emphasize on the fact that going to a thrift store is considered heroic by some people as you are doing this for the betterment of others, it is not about the prices or how much money you can save, it is about the greater good. Once Upon A Child, Plato's Closet, Clothes Mentor gives you the opportunity to recycle your old goods.
History Of Consignment Stores And Recycling?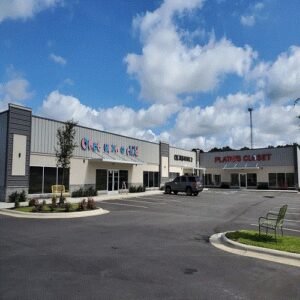 In the early days, people usually let nothing go to waste. This recycling trend started a downward curve as time went on, but in those days if a dress was worn out then it was torn up into a smaller size dress for someone's baby. When the baby outgrew that dress, the dress was torn into little pieces of clothing which were used as dusters.
This trend has gone on a downward trend in the start of the 19th century for a number of reasons, rapid industrializing population growth all contributed to this trend.  Before the 19th century it was very hard to make a good looking, durable piece of clothing. Majority of the clothing were handmade, but as time progressed new machines and techniques were invented that made cloth making easy.
This started the above mentioned downward trend. Clothes were now being made on a mass scale and people no longer felt the need to reuse or repurpose their clothing.
Due to the population wave in the 19th century, pawnshops and consignment stores sprung up in an effort to cater to the ever so growing demand for clothing. not everyone living in the USA could afford branded clothing, so a stigma was born in people's minds about wearing someone else's old clothes.
But as the time went on, more and more people trusted the cleaning and the hygienic capability of thrift shops, leading to a very large number of people visiting these consignment stores. And to this day, the popularity of consignment stores keeps increasing.
What Can You Expect Form A Consignment Store?
When you enter a consignment, you have two options: buy from them or sell to them. The choice is totally up to you, and there is no one influencing your decision. You don't need an appointment to visit these stores – you can just walk in and expect great service.
Once you make up your mind on whether you want to buy or sell, you can check out a large variety of items of everyday use at Whaley Center in Fayetteville NC. At Whaley, you can find not one, not two, but three consignment stores all in one place.
If you are looking for clothes, toys, furniture for your kids you can find them at Once Upon A Child, if you are looking for clothes for adults then Clothes Mentor is your go to shop. And if you are looking for the latest threads in town then Plato's Closet is the place to be.
3 Consignment Stores In Whaley Center
The Whaley Center is home to three different consignment stores, which makes it a great place to find what you need without having to go to multiple places. Once Upon A Child is a store that specializes in clothes and toys for kids, Clothes Mentor is a store that specializes in clothes for adults, and Plato's Closet is a store that specializes in the latest fashion trends.
Once Upon A Child
The best thing about being a parent is to watch your child grow. Some may consider it the biggest blessing one can ask for, but parents usually tend to waste this precious time getting worried about their increasing expenses on clothing. You don't have to worry about that anymore, because once upon a child is here to help you find high-quality goods at low costs.
What Can You Find at Once Upon A Child?
Once upon a child is considered by many as one of the largest consignment stores for children. At Once upon a child, you will never have to waste your time or money shopping for your kid. They have everything they need, including clothes, shoes, toys and more. You can roam around the whole city but still you will not find any store's price better than once upon a child.
Are you in the process of setting up your kid's room? If so, Once upon a child is the best option for you. Because once upon a child has everything you need under one roof at affordable prices, may it be toys for your new-born, furniture, clothes or other accessories.
Is your child getting bored with playing with the same old toys? Well, it might be a good time to exchange these toys for refurbished ones at once upon a child. Not only will you find toys at once upon a child, but you may also find informative books for your kids.
An Overview About Once Upon A Child
Once upon a child is a consignment store located at the Whaley Centre in Fayetteville, North Carolina. It has a widespread network of nationwide branches and stores for your convenience, not only this, it also has a website, where you can gather all the necessary information about what to buy and what to sell.
Not only can you buy and sell your child's clothes at affordable prices, but you can also sell his slightly used ones, clothes which do not fit him anymore can also be sold to once upon a child.
The Process of Selling At Once Upon A Child
The selling process is very easy, and it won't get you into any hustle. You can follow these three simple steps. When you follow these steps, you will be able to sell directly to Once Upon A Child.
You can bring your slightly used and neatly packed items to our stores. You need to keep in mind that the things you want to sell should be clean and shouldn't be in a harmful condition. After this, our team members will check the items that are presented to us.
After proper checking, we will offer you cash. Once you agree upon our offer, you can receive your cash without any hassle.
Shopping From Once Upon A Child
We at Once Upon A Child believe in equality, and our staff is striving tirelessly to dispel the notion that consignment shops are only for select individuals. Once upon a child never compromises on quality at all and once upon a child also ensures you that you will find quality products, which are slightly used and are in good condition, at affordable prices.
Aim Of Once Upon a Child
Everyone has the right to decent clothing, according to Once Upon a Child. People who consider branded apparel a luxury should think again. Not only this, but once upon a child cares about recycling and encourages people not to throw away their kids' slightly used clothes, instead bringing them to once upon a child to give these clothes a new life.
Plato's Closet
Every woman has a dream to look stylish and fashionable. However, all the people are not same, and not all have the same budget to buy new clothes from big brand shops. Well, with Plato's Closet now you don't have to worry about your budget. Plato's Closet will help you buy and sell refurbished and slightly used branded clothes at a more affordable price.
Many people consider Plato's Closet to be the number one teen resale franchise. Plato's Closet is a thrift store with a widespread network of branches and a user-friendly website which you can visit at any time anywhere. The Plato's closet in Whaley Centre, Fayetteville North Carolina is opened where you can enjoy amazing branded clothes up to half market price.
Visit Plato's Closet Now!
What Do We Sell and Buy at Plato's Closet?
Our store has all sorts of clothing items and accessories for all women especially teens. Plato's Closet deal items that are branded. Plato's closet gives you the option of selling your slightly used clothes to us you may also exchange your article with any refurbished branded item that you like.
You will find almost all of the women clothing items here, from renowned brands. You can find branded handbags, dresses, shoes, sunglasses and more. You don't have to waste your savings on designer bags anymore when you can get them easily on Plato's closet for almost half of market price. Plato's Closet has the same bags for you at affordable prices as you find at any branded shop. Now, every girl can look fashionable, up to date, and stylish with Plato's Closet.
How Can You Sell At Plato's Closet?
Plato's Closet have a very easy, convenient and hustle free process of selling. All you have to do is to follow three steps and you will be good to go.
Bring the slightly used piece of clothing to our store. Once you give us your clothes for inspection, we have that item checked by our team. Proper checking is done to make sure the items are in the right condition and meet the requirements. After the checking is done, you will be given a offer. If you agree on the offer, we will give you cash.
There is no limit to how many items you can bring to us; you can bring us any item you want to sell, whether it be a single piece of clothing or a few items. You won't be treated any differently.
We encourage our customers to visit us and check us out by simply coming to our store; you will know a lot more about us. Once you give us a visit, you will be able enjoy exciting discounts and offers. In addition, our customers may earn a good amount of money on their branded, slightly used products.
We feel that every time is a perfect time, so you can come on into our store during our opening time and spend as long as you like, searching for your perfect fit.
Main Goal Of Plato's Closet
Plato's closet believes that everyone has the right to clothing and that everyone deserves to be in nice branded clothing. Plato's closet works hard to help the people by bringing them branded clothing at an affordable price. Furthermore, Plato's Closet believes that everyone should preserve their resources for our future generations.
We have a team that works dedicatedly to ensure that the quality of products is not compromised and you always get the best of everything. In addition to this, Plato's Closet warmly welcomes all our customers, regardless of gender and race, with the same treatment. Neither do we encourage favoritism nor do we practice and preach it.
Getting In Touch With Us
You can get in touch with us in a number of ways: you can walk in our store at Thee Whaley Centre, Fayetteville North Carolina; or you can visit our website online. Plato's Closet doesn't have an online store, but you can get to know about Plato's Closet by visiting the online site.
You can also visit our Facebook pages to get updated about our discount offers and special deals, but we still heavily emphasize on you to visit our store. There, you can know the store timing and what brands we have, as well as how you can sell to us.
Clothes Mentor
If we talk about an average household, then we can say that they spend around 5% of their total income on clothing and fashion. With clothes mentor, you do not have to spend this much amount of money on clothes alone, as clothes mentor is here catering to all of your clothing needs.
Clothes Mentor is a consignment store located in The Whaley Centre, Fayetteville North Carolina. It deals with all kinds of clothes and accessories. The store's simple working is that you bring your old clothes and exchange them with gently clothes of your choice, or money depending on your personal preference.
Clothes mentor can help keep your wardrobe fresh and new. If you have clothes collecting dust in your closet, you must bring them to clothes mentor. Once you bring them to us, you will be given the option to collect other clothes or collect cash on spot.
Clothes mentor have a large variety of women handbags, clothes, sportswear, jewelry items and much more. You don't need any appointment in order to visit us; you can feel free to bring us any of your slightly used clothes and get it exchanged with refurbished handbags, jewelry, sportswear, cloths, shoes etc. of our own choice. Having cash against these options is always an option for you.
What do Clothes mentor aim to do?
Clothes Mentor recognizes the fact that all people in the world have the right to own good clothes, that is why clothes mentor is bringing you clothes from renowned brands directly to your doorstep. By taking this initiative, Clothes Mentor has a great aim to help the local community by fulfilling their basic necessity of clothing.
Our team of experts and professionals works day in and day out to find great opportunities and ways of helping the people of our society, which effectively encourages them to recycle and make money off slightly used clothes.
Furthermore, the Clothing Mentor is working to preserve the environment and its resources. As a result, clothes mentor encourages us to recycle and repurpose our old clothing rather than creating new apparel items, which deplete our resources.
Quality and service at our stores
Clothes Mentor welcomes all its customers with open arms and warm hearts. Each and every one will be provided with the same equal opportunities and healthy treatment at our store.
In addition to this, we strongly condemn the thought that consignment stores are only meant for the less fortunate. Clothes mentor is for all which are seeking to make a money on their slightly used clothes and for those which are looking to save some money on clothes. With that being said, Clothes Mentor assures that the quality of clothes is not compromised at all. All clothing items are finely refurbished and brought to the stores. And nearly all items are slightly used.
Clothes Mentor also has an online store from which you can see the variety they have in their store.
We have a kind, organized staff that is ready to assist you and guide you through the process of purchasing and selling. We invite all of our visitors to come see our store in person because you may prefer to try goods and companies in person instead than ordering them online.
Where can you find us?
Clothes Mentor has a widespread network of countrywide local shops with professional and friendly staff members ready to help. We wholeheartedly welcome you all to visit our stores and sell us your slightly used clothes and get on-the-spot cash or exchange them with beautiful, refurbished ones. You can conveniently find us at our nationwide branches or visit our website to find out more information about us.
You may also check our Facebook and Instagram pages for the latest updates about new articles. We hope you have a great experience shopping with Clothing Mentor.
What Types Of Items Can Be Found In Once Upon A Child
There are hundreds of clothes to choose from our store, the best part of once upon a child is that, the store is not limited to just clothing but also all types of baby products and furniture. You can find toys, cribs, and all the other essentials for your baby at once upon a child.
We know that becoming a mother is not an easy task. There are several things that should be kept in mind so that we can try to ease your burden. Here at Once Upon a Child, we also know that your young one will outgrow his clothes fast, so we give you the option of selling your slightly used clothes to us.
Visit Once Upon A Child Now!
Baby Clothes
At once upon a child, you can find clothes for all sizes, from zero to xl. We have them all; it is not easy to keep up with your work and keep track of your baby's clothing size, so we always recommend you to bring your lightly used clothes to us and take perfect size clothes in return.
Baby Infant Bodysuits
As we touched upon earlier, once a child has all the size of clothes, including baby infant bodysuits. These baby infant bodysuits are one of the most sought-after items, as well as being the most searched items at Once upon a child. A baby infant bodysuit consists of a baby tee that usually extends all the way down to the waist line and then fastens between both legs of the baby.
There are two types of baby infant body suits: one that leaves the leg exposed and one that covers the leg. People prefer body suits that leave the legs exposed as it gives them some extra leeway while changing the diaper.
Mitten Cuffs
Mitten cuffs are placed over your infant's hands as it prevents them from scratching their face. At clothes mentor you can find both mitten cuffs and footie cuffs.
Baby Rompers
Baby rompers are like bodysuits with shorts attached to them. They come in a huge variety of styles, including toddles, ruffles and sleeveless styles. The main thing that distinguishes rompers from body suits are the shorts.
Body Jumpsuits
Body jumpsuits are also like body suits, but they fully cover your baby from head to toe. They are just like rompers with the main difference being that they cover your baby up fully.
Baby Pants
There are thousands of baby pants available, and you can choose from many brands, including Adidas, Cherokee, circo, gap, cat & jack, and more.
Baby Shirts
You can choose different shirts for your kids from rebound brands, just like pants.
Costumes
This is probably the best part of once upon a child, you can find many costumes for your kids, that include firefighters, policemen etc. You don't need to spend a huge amount of money on these costumes either.
Dancewear
Dancewear is one of the most sought after items at once upon a child, whenever you visit our store don't forget to take a look at all the variety of dancewear available.
Kids Wear
You can find everything from innerwear to outerwear at our store.
Sleep Wear
Sleepwear is usually expensive if you buy it directly from a brand, but here at our store you can find the same sleepwear in reasonable prices.
Cribs
Once upon a child has more than just clothes for your kids. We also have a large variety of kid's furniture, which includes cribs. Usually, cribs are very expensive but here at once upon a child you can find branded cribs up to half the market price. And the best part about buying from us is that you can always sell back to us when your kid is done using the crib.
Toys
Toys are one of the fastest-selling items. There is a huge selection of kids' toys, ranging from all age groups. We only buy toys that are in good condition and are not a choking hazard because we care about your kids as much as you care about them.
What Type of Clothing Can You Buy From Clothes Mentor
Clothes mentor includes a diverse variety of clothing options. These clothes are specially selected to cater to the natural look of the current year, as this year is exhibiting fresher and bolder plans.
Visit Clothes Mentor Now!
Long Cardigans
In recent times, cardigans have been very fashionable and you can still find them in stores. It was like a fashion statement. Many people wore them more often than not. Even today, cardigan looks very classy and can be styled with many different things.
Hoodie Under Blazers
Currently, it is one of the most popular trends that is seen. People always ask for hoodies when they visit clothes stores. It is pretty comfortable to wear and gives a comfortable aesthetic look. These days, people are more inclined towards the aesthetic look.
Oversized Bomber Jackets
You can find oversized jackets at once upon a child that gives you a complete look. They are puffy, which offers a feeling of comfort and people like this fashionable look.
People can always pair them with any type of jeans or a t-shirt underneath, on their liking. The bomber jackets have always been in fashion and it is always available to be bought from us. It is the one consistent piece of clothing that never goes out of trend or fashion.
Cropped Cardigans
The cropped cardigan is considered the pinnacle of contemporary fashion trend. It persisted for such a long period of time. You simply cannot define this trend more than this look, because people always search for cropped cardigans in our store.
This cardigan can fit with several elements of your choosing, like loose or baggy high-waisted jeans, skinny jeans, or simple skirts. It gives one a vintage look that is currently in fashion or trend. You can find every type of cropped cardigans at Clothes Mentor.
Cropped cardigans were popular in the 1990s, but the trend went downhill in the early 2000s. However, it is making a comeback again, and many women love it. It is a perfect autumn look if you want to try something retro.
Trench Coats
The trench coat is a piece of clothing that will never go out of fashion no matter what the year is; you can always find people wearing trench coats. These long coats give you a stylish and aesthetically pleasing look. This clothing piece was the go-to choice for women for a decade.
To this day, it is one of the fastest selling clothing items at Clothes Mentor; it looks perfect with a cashmere roll neck or you can customize it according to your liking.
Boiler Suit
These days, boiler suits are one-and-done pieces that have been seen everywhere, from the runway to thrift stores. They include clothes mentor, and people are more attracted to them because they are unbelievably comfortable to wear and can perfectly go with any style of joggers and a pair of sunglasses.
Floral Dresses
Floral dresses are a significant part of the society these days, especially in the summer when the temperature is too hot to handle. It gives a soft gradient, colorful yet bright, and refreshing look to anyone who adores it.
Color Blocking Clothes
It's a trendy look in the 21st century. It is also one of the best clothing pieces of this century. We consider this as one of the fastest selling clothes on Clothes Mentor. Color blocking is more of a high-end style, and if you are after a stylish and expensive look.
Sweet Pastels
Pastels colors are quite a thing these days. Everyone is searching for a sweet pastel color at clothes mentor; this is why we are never out of stock. People usually like these colors more due to their decency. It's a classic spring look and gives you a brighter look.
Maxies
These days, maxies are considered a must-have piece of clothing. People like to wear them informally, and celebrities often appear wearing them on the red carpet. The bolder the look is, the better.
Vests
Vest has been a constant part of clothing material in this century. People can style this piece of clothing according to their tastes and with a number of other things. You can style them with a button-up shirt and loose baggy denim jeans and accessories, if you like.
Voluminous Sleeves Dresses
This piece of clothing is more of a spring and summer look, but you can wear it regardless. These puffy sleeves give a bold and confident look and are currently in trend. People who want to give a roaring vibe opt for these clothes. You can easily accessorize it with denim jeans and glasses.
Modified T-shirts with bicycle shorts
This look is for the centuries to come. It is highly comfortable and easy go look which makes it more loved. People wear bicycle shorts with hoodies, long t-shirts and even wear them as gym clothing pieces basically anything that can make them comfortable can be worn with bicycle shorts.
T-shirts
T-shirts are one of the most famous type of dress that are worn worldwide by both males and females. T-shirts are not only available in simple style, but stylish t-shirts are also available at Clothes Mentor, which can make you look attractive and beautiful.
While choosing the perfect t-shirt to buy, always check the stuff, because the stuff plays a huge part in determining whether the t-shirt will last or not. Here at Clothes Mentor you will find one of the finest t-shirts from many rebound brands.
Shorts
Cotton shorts are considered perfect during hot summer days, especially if you are going for a summer look. It makes you feel fresh and comfortable, as you don't feel too much heat even in summer. Your body can get fresh air while rocking these shorts. There are many types and styles of shorts that are actively available for you to check out at Clothes Mentor.
Short Dresses
Short dresses are made for teenage girls, but can be worn by females of all ages in the summer season. Said to provide freshness and comfort, light-colored dresses are in demand at Clothes Mentor during the summertime.
Singlet
A singlet is a sleeveless shirt. Normally, people call it a vest, but in hindsight, it is not a vest at all. It is styled and made like a vest, however. Singlets are available in different colors and different styles at clothes mentor. Singlets are mostly considered for summer days, and to some people, singlets are perfect summer dresses.
Aloha Shirts
Aloha Shirts are better known as Hawaiian shirts. These Hawaiian shirts, which are designed in Hawaii, are famous worldwide because they are lightweight and colorful. Aloha Shirts have special patterns on them, like leaves and flowers. Most of the Aloha Shirts found at Clothes Mentor are convenience in size or loose-fitting, so to speak.
Aloha Shirts have untied collars, so these shirts make you feel comfortable while wearing it. The stuff used in these shirts is very soft and light. Aloha Shirts are available in many beautiful designs and colors at Clothes Mentor for you to choose from.
Linen Pants
Linen pants are in huge demand at Clothes Mentor. People use these soft pants instead of jeans because the material used in making jeans is not comfortable to wear in summer at all. However, jeans are the go-to pants in the winter season. Linen is considered to be the best reflector of heat, so people prefer linen over jeans at Clothes Mentor.
Customized T-shirts
Customized T-shirts are very much in demand at Clothes Mentor. In summer, most people that come to shop at Clothes Mentor prefer loose-fitting clothing. Customized T-shirts can make you look more stylish if you pair them with linen pants.
Tank tops
Tank tops are specially designed shirts that have no collars, no sleeves, and no buttons. It has the same design as that of a vest, but it comes in many sizes and it is also available in different colors at Clothes Mentor.
Short Skirts
Short skirts are considered as symbols of freedom. They are primarily used in the hot weather because they maintain your body temperature. Shorts skirts are granted to make you look more stylish and modern.
Night Suits or Sleeping Suits
Night suits that are available at Clothes mentor include loose-fitting shirts and short pants. It makes you feel comfortable and provides you with peaceful sleep.
Brands
There are so many different brands of clothing that can be found at Clothes Mentor, for example, Levi's, Louis Vuitton, Nike, Addis', Channel, Versace, and Ralph Lauren, etc. The fashion designers of all brands are working hard to promote their brand and we here at Clothes Mentor have them all. Every year more and more different types of clothing pieces are coming forth.
These days more and more brands are coming forward with more and more people buying branded clothes. However, as long as you buy from clothes mentor, you will rest assured that you will get the most trendy styles, as well as from each brand. Plus, we make these clothes easy to buy; we know exactly what the customer needs and wants.
Clothing Styles Throughout The Years Available at Clothes Mentor
The clothing styles keep changing throughout the centuries. In this century, people prefer their clothing style in modified form. This makes them unique from all the past fashion statements that clothes mentor understands this statement very well.
These days, people like to wear more loose, baggy clothes, so Clothes Mentor aims to stock up on these types of threads. The clothes that Clothes Mentor has are in fashion and these clothes are very comfortable and stylish. Fashion and style are different things, but when combined together they will become your signature look.
Today, people look for clothing options that are more comfortable, especially when they are going to spend the majority of their time relaxing at home. Keeping this in mind, many brands are coming forward with comfortable looks and clothing. Mentor is always ready to cater to all of these needs for comfortable clothing.
What Kind Of Appeals You Are Going To Find At Plato's Closet
At Plato's closet, you can find a variety of clothes for both your office and home; we will guide you and share with you one of our bestselling articles so you could have a pretty nice idea what we sell at Plato's closet.
Dresses That Include Plain White Cotton Shirt
Let's start with a plain white button-down cotton shirt. This shirt is a must-have in your wardrobe. And there is a huge collection of these shirts at Plato's Closet. When you are in doubt what to buy and what to wear, a plain white crisp cotton shirt is there for your rescue.
It is breathable, classic, and cool. It can be worn with any pair of pants, black or blue. You can tuck in your cotton shirt and pair them with black court shoes to give a formal look.
For a more casual look, we also have loose cotton shirts with denim and white sneakers. These shirts are evergreen, always in fashion, and look trendy when worn. These pieces of clothing are a blessing in disguise for the minimalists out there.
Sweaters and Turtleneck
Who doesn't find turtlenecks classy? Especially in the 21st century, we always have an off- white turtle neck available in our clothing section. They look fantastic when paired up with darker coat and uppers.
You can usually find these dark-colored turtlenecks wherever you go, so one can even say turtleneck is a life saver in winters. If you are not sure about what to wear, then you can rock your look in the off-white turtlenecks, pair it up with different coats and long stylish boots.
If you shop from Plato's closet, then we have such kinds of turtle necks that your peers won't even know that it's the same turtleneck that you wore for weeks. You probably are looking forward to the new season now, don't worry – there are plenty to go buy on Plato's closet.
Tanks
Plato's Closet's wardrobes are most certainly incomplete without a plain tank. A plain tank can be worn under a two-piece coat pant or anything to your liking. You can style it with blue denims and wear a blazer to give a formal look.
White tanks are versatile, cool, trendy and always in style. These comfortable tees are the most convenient and classy option one must have in their wardrobe. Want to be creative and style yourself?
You can be innovative with your tank top that you bought from Plato's Closet, trust us it fully complements your personality. So go grab your Tank top from us and make it the first thing you do after you read this article.
Long Dress
If you feel like you've gained a little weight, no worries, Plato's Closet has the perfect solution – a long dress. A flowy black dress is just what you need to cover up that extra bit of weight. If you do choose a nice long black dress from Plato's closet, make sure to pick up a nice shiny statement heel as well, because it will look great with your dress.
Some simple outfits will always give you an elegant and decent look. You may stand out from all the other people in your circle by wearing these clothes. Not only wearing a long black dress saves you from the hustle of mixing and matching tops with trousers, but it also looks stylish.
Just don't forget to add a little touch of golden jewelry to look fresh and all set for the day.
Silk Blouse
Silk blouse gives you a very glamorous and modern look. This wardrobe essential is highly versatile and readily available at Plato's closet for you to purchase. It can be paired with blue denims, black denims or even with off white pants.
The best part about the silk blouse is that it is very comfortable to wear and gives a dressy and smart look when worn. You can wear it with a pendant whenever you feel like dressing a little bit more. These tops suit literally everybody and give them an elegant and decent look. Go grab your silk blouse from Plato's Closet as soon as possible.
Polo Shirts
Polo shirts are a go-to item of clothing for literally everyone. That is one of the biggest reasons behind these polo shirts selling so rapidly at Plato's Closet. They are never out of fashion, and can easily be washed.
Even multiple washes wouldn't probably affect their newness. Polo shirts should be a part of everyone's wardrobe. You can pair them up with blue jeans, smart pair of sneakers and you are ready to go for work or just relax at home within these attire.
Not only are these polo shirts low maintenance but they are also very comfortable to wear. These are a life saver when you have to go for a field trip or work in hot and unpleasant conditions.
Short Sleeves
Blazer is one of the best-selling items in Plato's closet because of its versatility. You can pair it up with a good pair of denim, a white t-shirt and sneakers or heels, this would definitely elevate your outfit altogether.
Buy yourself a neutral color blazer from Plato's closet and you won't have to rebuy it for years. Blazers are evergreen, always in fashion and trendy. Blazers can give you a very modern look along with sleek look.
Jeans
One's personal style statement should be timeless, evergreen, and relatable. Clothes that meet these requirements can be easily found at Plato's Closet. What this means is that you should style yourself in a way that doesn't take time, wear clothes that don't go out of fashion, and are relatable for every age group.
Black jeans are a necessity and do play a major role in making your own style statement. They are definitely a go-to pair when you haven't done laundry for days and probably don't know what to wear.
These jeans are a must in your wardrobe and are available round the Clock at Plato's Closet. You can pair them up with any shirt in your wardrobe, a nice clean pair of sneakers or heels and you are ready to go. Black jeans are never out of trend and always a life saver. Trust us you won't ever regret investing in comfortable black jeans from Plato's Closet.
Pants
Next up, is our most recommended wardrobe essential: a dark blue denim jean. These are by far the most popular item of clothing, and how couldn't they be? They are extremely versatile, and can be paired with literally any shirt in your wardrobe.
You can effortlessly look beautiful and flaunt yourself in blue jeans. You can pair your tightly fitted, stretchable dark blue pair of jeans with your drop shoulder shirt and they will definitely bring your whole look together. You are ready to leave your house in a classy, sassy look.
High Waist Pants
High waist pants are probably the most underrated item of clothing, but they still sell pretty fast at Plato's Closet. They look fantastic when worn with crop tops, or maybe you can tuck your cotton shirts half way to give a more casual look.
You can be extremely innovative with them and style them anyway you want to. A nice pair of high waist pants can be paired with any shirt in your wardrobe and it will give you a sleek, smart look.
Most importantly, high waist pants are an extremely comfortable item of clothing that can be easily washed. They won't loosen up after a year or two. These pants look new after a hundred washes. Just don't forget to add it to your shopping list when coming to Plato's Closet.
Rompers
Grey miniskirts are always at your rescue when scorching heat of the sun is haunting you. They are comfortable, breathable and look stylish when worn. Most importantly, grey short skirts can be paired up with any cotton shirt, off shoulders or even a colorful tube top.
Try pairing the grey skirts with a colorful top to get a good, fresh overall look. Pairing the grey skirts with dull colors will dull your whole look down but maybe this look is what you are going for – whichever look you are looking forward to, we have them always available at Plato's Closet.
Off-White Pants
Off white pants can be paired with almost all the tops in your wardrobe and your outfit will look fabulous. They are very versatile and so convenient to pair up. They give your outfit a dressier, smarter, and classy look. You can pair it up with a tucked in cotton shirt, a beautiful belt and a smart pair of heels.
Two Piece Power Suit
An elegant two-piece suit is a must-have in your wardrobe; if you don't have one, then you can rush to Plato's Closet to get your very own. Two-piece suits give you an elegant yet classy look. They will never make you look over-dressed so people may end up taking you seriously.
It definitely has a positive impact on your personality. Wear your white cotton tee with your two piece suit and bring your whole look together with high heels. This attire makes you ready to rock the meeting or enjoy a nice day at home.
Side Slit Pants
Side slit pants are another must have clothing item. They look trendy, modern and classy when worn. They can be paired with crop tops, tube tops or even an off shoulder tops. Side slit pants are an amazing option to wear when you want to dress up a little more than usual.
They are a perfect option to wear on the official dinners and lunches. Side slit pants are in trend these days and look stylish when worn. These pants are versatile and unique; people aren't really aware of how useful they are. You may also wear these when you want to look unique and stand out among others.
Black High Heels
Shoes play a major role in bringing your outfit together. They are the foundation of the outfit. They are a portrayal of your style statement. You better not compromise on our shoes if you genuinely want to leave people amazed by your style, and there is no place better to pick a pair in a reasonable price than Plato's closet.
A black, shiny high heel is a must-have item in your wardrobe. It can go with many dresses and brings grace and elegance to every dress that it is worn with. They make you look effortlessly dressed up and smart.
Black heels also give a formal look, so they are a perfect choice for meetings and interviews. However, they can be worn anywhere. An expensive pair of branded black heels is a very good investment to make, but these expensive pairs are always available at Platos Closet, for half the market price. They are definitely worth it.
White Sneakers
If you have to go on a field trip and want to look smart, then white sneakers are right there for you at Plato's Closet. They are the most versatile shoes and one must own them. White sneakers can go with polo shirts, basic tees, cotton shirts – and not to forget, wearing them with long flowy dresses is also in trend these days. You can look smart and be comfortable too. These sneakers are never out of fashion. Add this one in your shopping list when you visit Plato's Closet and enjoy the countless advantages and ease that comes with the box of these shoes.
Off White Sandals
Not sure about what to wear? A white pair of sandals is a life saver in this kind of situation. It can go with all the outfits, may it be your long dress, crop tops or off shoulders.
You can walk easily and comfortably in them. You can now go to your canteen multiple times and not feel tired. These pair of sandals are definitely a wardrobe essential and none of you want to miss it; so head on down to Plato's Closet to get your very own.
Ballet Flats
Ballet flats are a good addition to your wardrobe. They are always in trend and give you a modern and classy look. Buy yourself a neutral color ballet flats and your life will be easier.
You can pair them up with your power suit, your tops or even your tees. If you can't find anything to pair up with the outfit, then there are a lot of other options at Plato's Closet. You can always buy yourself a nice comfortable pair of ballet flats and enjoy them for a long time.
Mustard High Heels
This wardrobe essential might seem like a crazy option to some, but it has a lot of benefits. Mustard high heels can be a statement to a lot of your simple dresses, making you look stylish and cool without having to invest time and effort. You can pair these heels up with your black dress or with a drop shoulder top and maybe even a crop top too. Mustard heels are definitely an underrated item of clothing. But having a pair will definitely won't make you regret buying it.
Long Boats
Having doubts about what to pair with your long coats? Long boots definitely are the ultimate choice. They will help put your outfit together in a classy way. You will not only look smart, but also trendy.
Long boots make you look modern, classy and trendy. Winters are a lot easier to pass and hustle free when you have long boots in your wardrobe. Their versatility is what makes these boots special; they can go with almost all of your coats, and your colleagues might be left with their jaws dropped. They are definitely a wardrobe essential and all of you should try them out this winter.
Long boots won't be hard on your pocket due to Plato's Closet but they will always be friendly to you and will be your saviors whenever you will be in doubt. Try investing on long boats this year and you will definitely not regret it.
Golden Hoops
Jewelry definitely adds to your outfit and helps you stand out among all other people. You don't want to overdo your look when going for work or staying at home. In this kind of situation, golden hoops are a perfect option. They complement your outfit and make you look fresh and active. Golden hoops will go with almost all of your outfits, the best part is that they aren't even expensive due to their availability on Plato's Closet.
They will not have a negative impact on your budget. In addition to this, simple golden hopes do not have any kind of stones attached to them so their maintenance and cleaning would not also be a problem for you.
Watches
Wearing a watch definitely amplifies your look and makes you look as if you are a disciplined and dutiful person. It gives you an elegant and decent look. Wearing a watch at work is essential, as it will leave a positive impact on people.
Skin Color Scarf
Unlike all other accessories, scarves are symbols of sophistication. They make you look unique and help you to stand out among others. Not only this, they provide protection to your neck and nose when the cold breezes can actually be harmful. Scarves might not seem important to have but they definitely have numerous advantages. They surely are a wardrobe essential. Skin scarves will go with almost all your outfits and you won't have to worry about matching them up with the top.
Handbags
Handbags are an expensive item of clothing, and none of us wants to waste all our money buying handbags. This is where Plato's Closet comes in: you can buy a variety of branded handbags at half price of the market from Plato's Closet. You can buy yourself a big black handbag.
It will go with all your outfits and you will be saved from the tiring process of changing your handbags, shifting your daily necessities from one bag to the other. A spacious black handbag will allow you to throw in all your essentials, whether it be your makeup products, or snacks. You can carry all of them now with you.
Golden Choker
A golden choker definitely adds to your cotton shirts. And makes even the oldest clothing look pretty and stylish. A stylish golden choker is definitely a wardrobe essential. You can pair it up with your old tops and no one would ever find time to take off eyes from the stylish statement choker.
Pendants
You can pair pendants up with your simple tops and this will definitely amplify your look. A pendant gives you an elegant, decent yet dressy look – you can never go wrong with it. This small accessory has a big impact on your overall look.
Pearls Hairpin
If you are having a bad hair day, then you don't need to worry anymore. Plato's Closet have these beautiful hairpins for your rescue. They can be worn with literally every dress and look good on everyone.